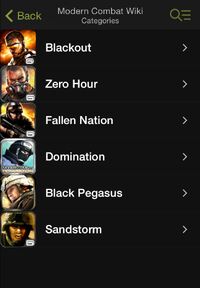 Hey everyone! Just a simple blog post / reminder for those who don't have Game Guides yet.

Game Guides in a mobile app for iOS and Android to browse Wikias easily. This wiki always tries to give users the best mobile experience, and we keep learning and improving. Wikia, on their side, keeps improving the app itself, of course.

Questions are welcome!
Ad blocker interference detected!
Wikia is a free-to-use site that makes money from advertising. We have a modified experience for viewers using ad blockers

Wikia is not accessible if you've made further modifications. Remove the custom ad blocker rule(s) and the page will load as expected.