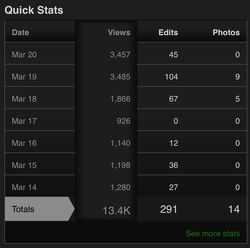 At his point, I think everyone knows that Modern Combat 5: Blackout has gone freemium last week.
This blog post is a little late, but I think I needed some time to realise what this actually means. MC5 is the first freemium Modern Combat game. Sure, MC1 and MC2 had free versions (which were removed from the stores later), but this is the complete version of a game.
Gameloft plays it pretty smart. But not smart enough. They first release a full game (that already looked like a freemium game, as mentioned by many) for the full price of €7. With the first update, they put in In-App Purchases and decreased the price to €4. With the second update they make the game free, with the motto of "bringing MC5 to more people", building on the previous motto of "we want MC5 to be a community game".
Smart because the fans of the series buy the game for the full price. I'm pretty sure more than half of the money was earned in the first month. After that, there are significantly less people who still buy it. The price drop is their motivation to buy it. After this point, almost everyone who would want to play the game has bought it. The switch to freemium is to attract everyone who hadn't bought the game yet in a, in my opinion, cheap way.
(Fun fact: Dead Trigger also switched to freemium, but guess what? Nothing was changed in the game, it just went free.)
Freemium has always attracted younger people, since they don't have to ask their parents to buy something. I'm sure they will like the tier system, where the highest tier is he best weapon. MC5 has finally found its target audience.
Ad blocker interference detected!
Wikia is a free-to-use site that makes money from advertising. We have a modified experience for viewers using ad blockers

Wikia is not accessible if you've made further modifications. Remove the custom ad blocker rule(s) and the page will load as expected.