Welcome to the Modern Combat Wiki's Modern Combat 2: Black Pegasus portal!
Modern Combat 2: Black Pegasus weapons, characters, missions, maps, game modes and more!
Summary
Modern Combat 2: Black Pegasus is the second main installment of the Modern Combat series and was developed by Gameloft. The game was released on October 7, 2010. It begins with a cliffhanger, Newman and Downs are ambushed, and the events prior show how it happened, and why Pablo must be killed. Read more...
Modern Combat 2: Black Pegasus Official Trailer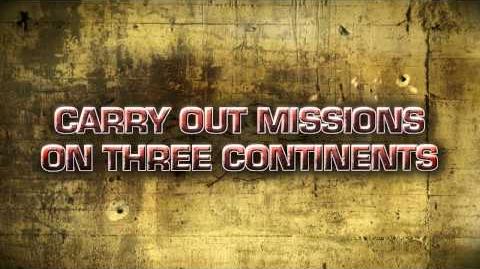 Contents
THE FOLLOWING PAGES CONTAIN SPOILERS
Characters

---


Weapons

---

Grenades

---

Skills

---


Factions

---


Missions

---

Prologue

Act 1

Act 2

Act 3


Maps

---


Vehicles

---


Other

---
Ad blocker interference detected!
Wikia is a free-to-use site that makes money from advertising. We have a modified experience for viewers using ad blockers

Wikia is not accessible if you've made further modifications. Remove the custom ad blocker rule(s) and the page will load as expected.