Welcome to the Modern Combat Wiki's Modern Combat: Sandstorm portal!
Modern Combat: Sandstorm weapons, characters, missions, maps, game modes and more!
Summary
Modern Combat: Sandstorm (also known as Sandstorm) is the first main installment of the Modern Combat series and was developed by Gameloft. The game was released on August 27, 2009. It takes place during a struggle to find a terrorist, Abu Bahaa, and not based on real events. Read more...
Modern Combat: Sandstorm Official Trailer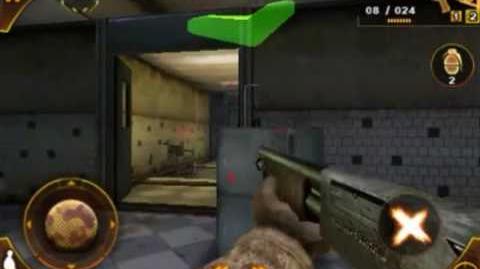 Contents
THESE PAGES CONTAIN SPOILERS!
Characters

---

Weapons

---

Grenades

---

Missions

---

Maps

---

Other

---
Ad blocker interference detected!
Wikia is a free-to-use site that makes money from advertising. We have a modified experience for viewers using ad blockers

Wikia is not accessible if you've made further modifications. Remove the custom ad blocker rule(s) and the page will load as expected.