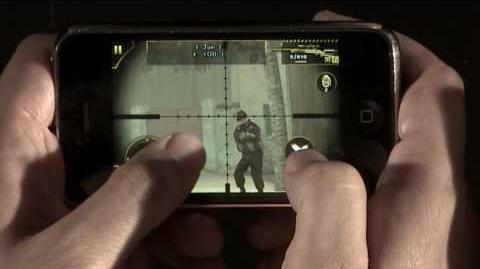 The Multiplayer Update was an update for Modern Combat: Sandstorm.
After months of App Store reviews containing nothing but requests for multiplayer, Gameloft responded by developing and releasing a multiplayer update. At the time of writing, the exact date is uncertain, but it was occurred sometime in early December or late November 2010.
Features included multiplayer over Bluetooth or WiFi (no mobile data), three maps, two game modes, and a maximum of four players.
Multiplayer Game Modes
Edit
Match Customization
Edit
Time
Kills to win
Private or public matches
Players had the option to pick from four pre-determined classes.
Infantry:
Short Range:
Long Range:
Heavy Gunner:
Reception
Edit
In general, the multiplayer update was extremely well-received by reviewers and players. It was not groundbreaking, nor extensive, but players were happy to have any level of multiplayer at all.
Contents
Edit