Congress is a multiplayer map in Modern Combat 4: Zero Hour.
Modern Combat 4: Zero Hour
Edit
"
The world summit was brutally interrupted by a terrorist attack! Storm the conference center and neutralize the enemy at all cost! Congress is a medium map that features a very large area at its core, perfectly suited for epic battles. Be ready!
"
—Game Description
Congress is a large map that plays in the Iakoo Beach Resort in Hawaii.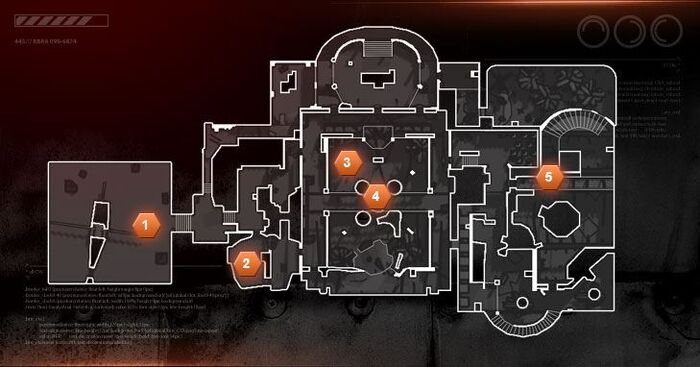 (1) Helipad: This area is the deployment location of Phantom Unit. It's very bare and open, but you can easily use the helicopter as cover.
(2) Storage Rooms: This group of small rooms is used as storage for maintenance equipment and link the Helipad to the Main hall.
(3) Main Hall: This large two story room is the center of the map and links to all other areas. Be careful when going out in the open.
(4) Catwalk: The Main hall features many catwalks that allow players to prey on those below. Think twice before you jump down: it's quite high, so you'll be severely wounded.
(5) Lobby: This area links the SGS deployment location to the Main hall. Climb up on the large gateway to access the second floor.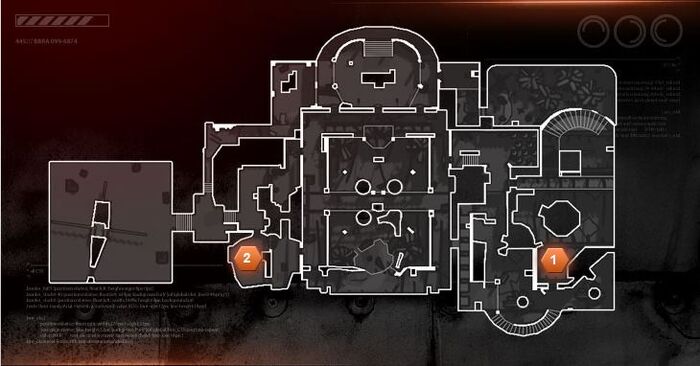 Phantom Unit's flag is #1 on the above map.
SGS Militia's flag is #2.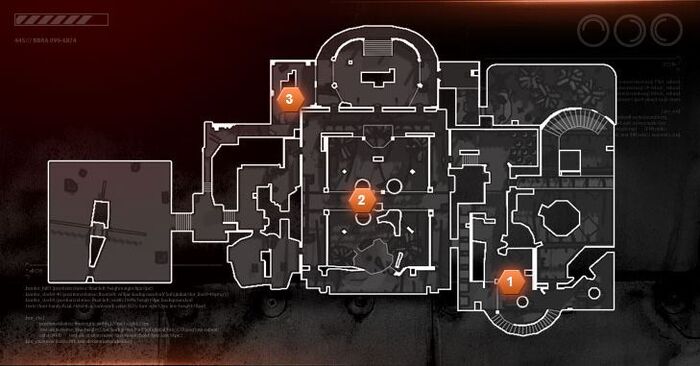 Zone A is #1 on the above map.
Zone B is #2.
Zone C is #3.
"Because the Main hall naturally attracts players, this map works well with Battle and Team Battle."
"If the Main hall is too hard to control, you should probably try to patrol the adjacent rooms and peek in once in a while to pick off targets that are out in the open."
Feel free to add to this section if you feel you have a tip worth sharing. We recommmend quote-style. Here's a sample you can use, but make sure to copy and paste so future users can use it too:
"
Put text here
"
—Your Gameloft ID here
"
When playing manhunt or capture the flag in MC4, I recommend you to use a light weight weapon like the Viny Pro, Black Mamba, Schoc 33, etc. Once you've captured the flag run as fast as you could everywhere that's not open spaced. I recommend you to not camp in one corner, or run in open spaces .
"
—seangenodia
"
This is a very interesting map. There's lots of close-combat, and there are many times when you can pick someone off from far away. This map is lots of fun on Team Battle, VIP, and Zone Control, and I would recommend using an assault rifle or shotgun, with an SMG as a secondary. The rest of your loadout is up to you. Hope this advice helps.
"
—bradok49
"
When playing Battle (not Team Battle), you can usually get a lot of kills by running around the two rooms ahead of the helicopter with a grenade launcher. Alternatively, you could use a shotgun + knife combo for increased speed and equally high damage, but you'll need to be decently good at aiming for that to work. You really shouldn't spend much time in the center area unless you have the radar drone thing or if you know for sure where an enemy is.
"
—MisterSatan