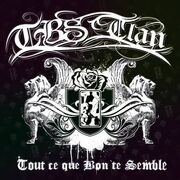 This is my Clan, TbS, The best Shooters.We are a very good stealth Killing clan.we love our guns and will still kill.I created the CLAN my self.people that are in our clan are:
TbS Oleg Olah (me)
TbS WakaBullet
TbS SxC_H3NR1K
TbS Lukas Buivydas
TbSowais nazim
TcO The Chosen Ones
Join TcO for a fant@$tic MC4 experience. We are a well rounded clan, looking to become big in the Modern Combat Community. We are Android only, and are both a sniping and assaulting clan. If you are interested in joining, find and contact the Supreme Leader Commander Sir [TcO] RELOAD_47. :D
Members include:
(Co-Leader) [TcO] PringlesCan (That'd be me cuz the Supreme Commander is kinda lazy...) ;)
[TcO] KTA_D4RK_T_F1R3
TcO_GR1M_R3AP3R
[TcO] Mustafa224
[TcO] p_diponegoro
[TcO] ichbinummer1
[TcO] worthless1 (possibly inactive)
[TcO] COMMANDO_99
[TcO] kbfan26
[TcO] jaspergor
Ad blocker interference detected!
Wikia is a free-to-use site that makes money from advertising. We have a modified experience for viewers using ad blockers

Wikia is not accessible if you've made further modifications. Remove the custom ad blocker rule(s) and the page will load as expected.