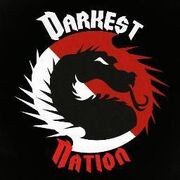 A nation of elites brought to existence by the merciless and mysterious Darkestdays. This nation will overshadow the IOS platform and conquer the world's attention with unprecedented challenge and inflict traumatizing fear for many years to come. For more information visit us at darkestnation.webs.com.
"
If life is taken and you hear a cry, If the world darkens and more are to die, And fear cripples hearts strong and weak, Then know our evil has come for your soul to seek
"
—Darkestdays
Ad blocker interference detected!
Wikia is a free-to-use site that makes money from advertising. We have a modified experience for viewers using ad blockers

Wikia is not accessible if you've made further modifications. Remove the custom ad blocker rule(s) and the page will load as expected.